Start Date
Can be started at any time
Duration
Approximately 9 months
Study Option

Home Study

Course Level

N/A

Entry Requirements

18 years old or over

Assessment

15 practical assignments
Completing this course will enable you to lead high-performing digital marketing campaigns by honing your skills to plan, implement and optimise integrated strategies that are customised for your audiences.
Designed around 15 practical assignments, you will incrementally develop the advanced technical skills and strategic perspective needed to succeed in this fast-paced industry.
As a home study student you will have full access to our student area, the Online Learning Centre, which contains course material created by industry experts including: instructional videos, written content and assignments.
Our tutors provide all the support, knowledge and in-depth feedback you need to progress through your course and are always contactable through the Online Learning Centre.
This course can be completed in approximately 9 months*.
*Completion time is based on the approximate time it has taken past students to complete the course. Students have up to 36 months to complete the course.
Send me a brochure
Topics
The list below provides an overview of the topics covered in this course.
Tutors
All our tutors are digital marketing professionals working in the industry.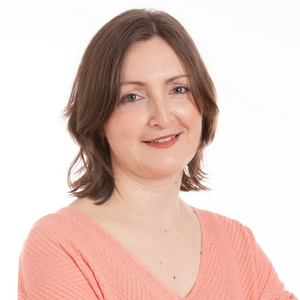 Mafalda Araujo
Mafalda is a freelance digital marketer who helps businesses make the transition to the digital space by promoting their services and products online. She has experience helping businesses from different sectors and operating in B2C and B2B business models. She is passionate about digital marketing and enjoys helping students upskill their careers by learning to leverage digital tools and tactics.
Tutors are very quick to respond to any questions. A perfect course which is teaching me the A-Z of Digital Marketing.
My experience with the Academy has been very positive. I have no hesitation in recommending this course!
I am pleased with the course - I can fit it in around my work schedule. The feedback from my tutor is very informative.
The American Academy of Digital Marketing
Our philosophy at the American Academy of Digital Marketing is to make high-quality education accessible to all by empowering people to do what they love. Through the power of online and blended learning, our students are able to harness their creativity and practically apply it to succeed in their chosen careers.
Pursue your ambition - because the future is today!
Learn more